One of the best parts about our all inclusive yacht vacations is that sticking to your holiday budget is simple. Almost everything for your trip is covered in advance, so there isn't much you need to worry about when it comes to money once you're on your yacht charter.
Because there's nothing worse than getting on vacation and being confronted with surprise expenses, we at &Beyond Yacht Charters seek to transparently provide you with all of the information you need in advance. So this way, you have clear expectations for your trip.
Your all inclusive luxury yacht charter with us includes:
Our highly trained captains and crews
All snacks, drinks, and chef-prepared meals onboard
The use of all of our water sports equipment (including scuba gear + tanks, if you choose a yacht that offers diving)
Transportation to and from the vessel via dinghy
All Customs/Immigration fees.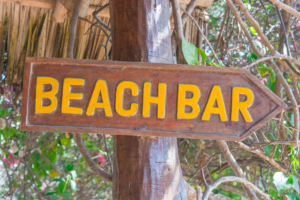 Here are a couple of expenses that are not included in our all inclusive yacht vacations:
Tips for the crew of your yacht. It is customary in our industry to tip our crews at the end of your charter to show appreciation for the exceptional service you received. 15-20% is customary.
Any drinks or food purchased onshore. If you'd like to visit the local beach bars and restaurants, we're happy to provide you with our recommendations. We can also assist you in getting there, however, these meals are not covered in your charter rate.
Any souvenir shopping you partake in. There are unique shops and boutiques on some of the islands we will visit during your charter. If you enjoy shopping, we recommend you budget for this.
Any advanced water sports you'd like to try or any island excursions you wish to enjoy. If there's a sport whose equipment we do not have stocked onboard such a kiteboarding, flyboarding, etc., that will be your responsibility to cover. Please let us know in advance if you'd like assistance with these arrangements.
Any spa treatments. If you'd like to indulge in spa services, we can assist you in either sourcing a technician to come aboard, or planning in a charter stop at a resort with spa facilities. This expense is not included in your charter rate.
We hope this helps you in properly budgeting for your upcoming all inclusive yacht vacation. We look forward to providing a stress-free, rejuvenating escape for you in the magical Virgin Islands!