Are you planning on joining us for a yacht charter in the Virgin Islands? There is so much to see and do in this multi-faceted destination. Beyond this blog, remember that we're always here to help you in answering your pre-charter questions. So, to kick off your excitement in planning your trip, here are some ideas for what to do when you're not on your yacht.
The Virgin Islands offer an array of shore-based activities, all of which you'll have access to on one of our yacht charter vacations. Whether you're an adventure seeker, a nature lover, or a history buff, the Virgin Islands offer something for everyone.
1. Beaches that cover all the bases
The Virgin Islands boast some of the most beautiful beaches in the world. Whether you prefer to spend your day sunbathing on the powdery white sand, snorkeling in crystal-clear waters, or bar hopping between charming beach shacks, there's something for everyone.
2. Water sports for active adventurers
If you love to explore and play, our yachts are equipped with the gear you need. Take a sea scooter to the beach, stand-up paddle along the shoreline, and snorkel the abundant reefs.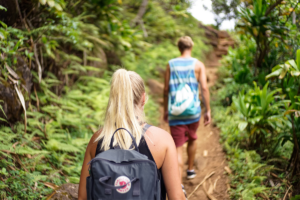 3. Hiking and exploring for nature lovers
Nature enthusiasts will find the Virgin Islands teeming with diverse flora and fauna. Scenic hiking trails offer jaw-dropping views, and healthy mangroves showcase protected spaces for local creatures to converge. Plus, St. John is home to the Virgin Islands National Park, covering nearly two thirds of the entire island.
4. Historic sites for history buffs
Immerse yourself in the rich history of the Virgin Islands by visiting historic sites with your crew. Whether it's the Indigenous Taino's ancient petroglyphs, sugar mill plantation ruins, or infamous pirate castles and forts, these relics from the past offer a glimpse into the islands' colonial history and pirate lore.
5. Local Cuisine and Shopping
Savor the flavors of the Caribbean by sampling creative eats at local restaurants and beachside bars. Taste local seafood, iconic tropical cocktails, and traditional dishes of the region. You can also indulge in some retail therapy at quaint boutiques and find souvenirs for those back at home.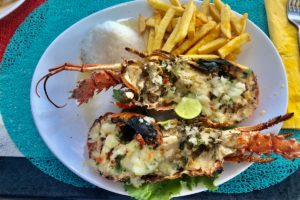 Whether you're seeking relaxation, adventure, or cultural enrichment, the Virgin Islands offer a wide range of shore activities for our yacht charter guests. With its natural beauty, historic sites, and vibrant culture, this Caribbean paradise promises an unforgettable holiday in the sun.