When you first start your research to charter a yacht, things can get really overwhelming, really fast. You want to take a luxury vacation, and suddenly you're deep into an unfamiliar world with way too many choices. You don't want to make the wrong choice. So where do you turn?
This is why, first and foremost, we recommend that you start with a luxury yacht charter group like us at &Beyond Yacht Charters. Now, rather than going at it alone, you've locked in an expert yacht consultant at your fingertips.
An expert yacht consultant provides concierge-level service to you in the pre-booking and booking stages of your yacht charter holiday.
Here are just a few of the things that nuestra asesora de yates, Liza,, can assist you with:
Selecting the right yacht + crew for your group
Liza knows our fleet intimately. This means that she knows which yachts are the most suited for small children, which crews are the most fun for milestone celebrations, which crews are specially trained to teach specific hobbies such as scuba diving, and more. As your yacht consultant, she will take in all of your unique preferences and vacation desires to match you with the ideal yacht charter.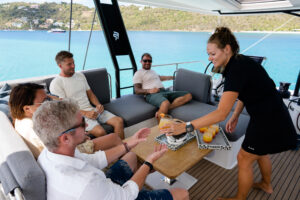 Helping you coordinate multiple boats for a flotilla, if you're traveling with a larger group
The largest yachts in our fleet can accommodate up to 8 – 10 guests. If you're planning a trip for a larger group such as a company retreat, multi-generational family trip, destination wedding, reunion, or similar, Liza can work within your group's size and travel dates to pair you with the yachts that can sail around and island hop together, so your group can enjoy a connected vacation amongst multiple charter yachts.
Giving you insider knowledge for all of the things you need to know to charter a yacht
There are going to be a ton of questions that come up when you decide to charter a yacht. The good news? Liza has the answers to all of them (or can find them for you through her expert network)! She can help you feel confident about everything from dates to sail, sailing destinations, Customs & Immigration requirements, navigating dietary restrictions, finding a yacht charter in your budget, and so much more.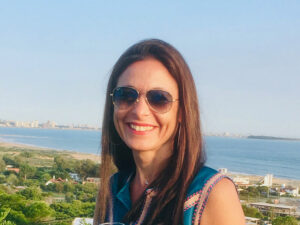 Liza, our expert yacht consultant, is here to ensure your luxury experience begins the moment you reach out to inquire about chartering a yacht. Reach out today, and see the &Beyond Yacht Charters difference.