While there are many options available to you when researching yacht charters, here's why you should charter from a luxury yacht group like &Beyond Yacht Charters.
Luxury yacht groups provide extensive training to their crews.
All of the crews on our yachts receive training and certifications specific to their jobs that are renewed annually. Their education goes beyond the requisite safety credentials – our crews are also given expert guidance in everything from local ecology, hospitality, culinary arts, mixology, water sports, and much more.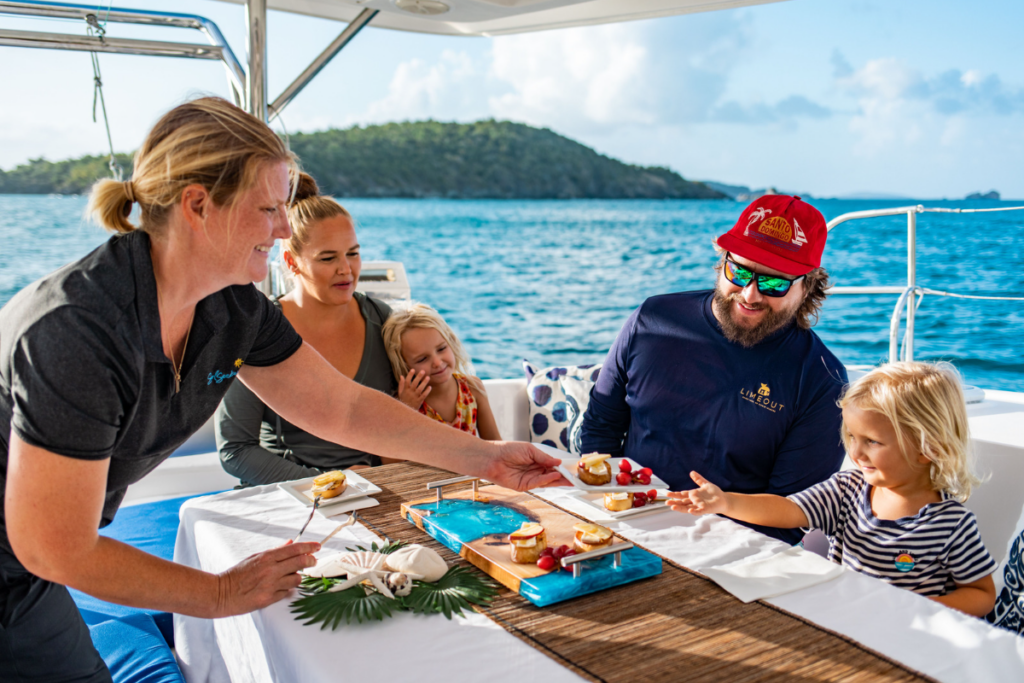 Luxury yacht groups have more resources available to them.
Whether it's sourcing unique ingredients for guest requests, or getting urgent replacement supplies to a yacht while on charter, our team is well-connected and experienced in doing whatever it takes to ensure a seamless yacht charter vacation.
Luxury yacht groups maintain the yachts in their fleet to the highest standards.
Every single yacht in our fleet is impeccably maintained, checked by our meticulous management team before each and every charter. Everything from the engines, to the furniture, to the water sports equipment, to the linens is held to unyielding standards to deliver the luxury experiences our guests expect.
Why should you charter from a luxury yacht group? The answer is simple: If you're looking for a luxury experience beyond your expectations, it takes industry professionals to deliver it.