Published in Magazine Enfoque on May 11, 2022, in Chile
Balloon flights, suites with private pool and views of paradise, personalised picnics, sunset sailing and wellness treatments are some of the proposals we present to create an unforgettable trip for couples.
Cappadocia, Turkey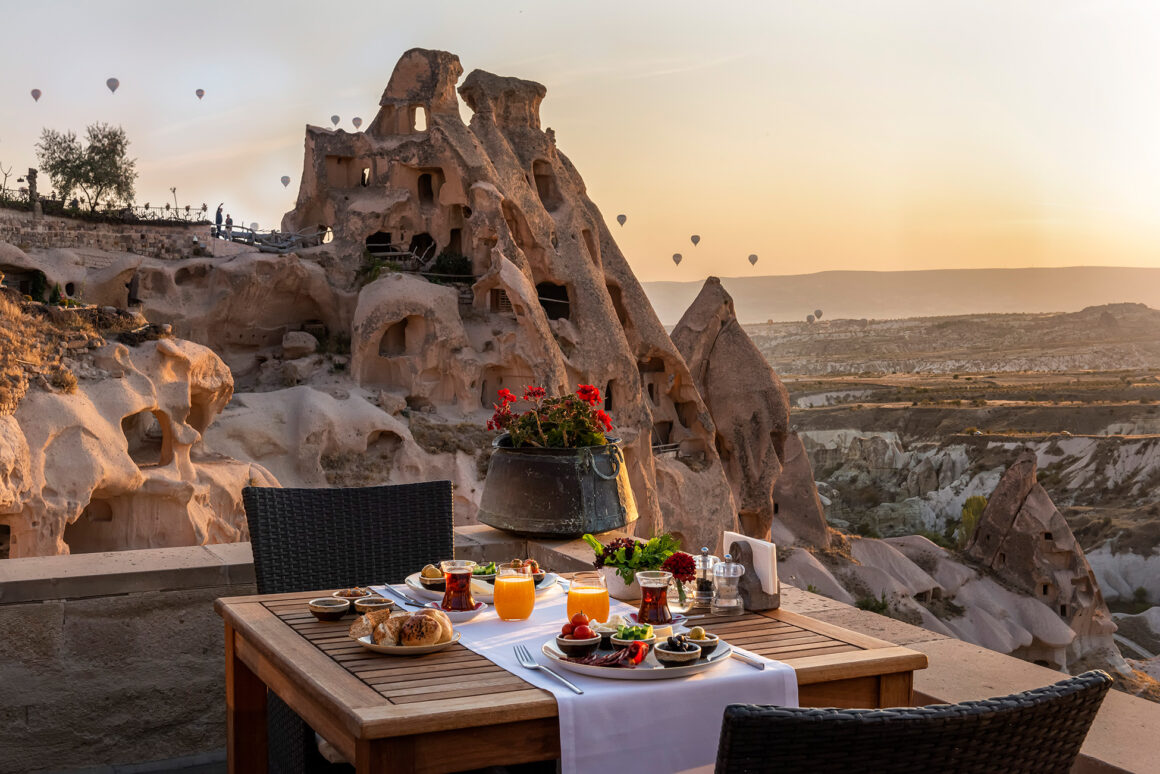 Argos in Cappadocia is one of the most important transformation projects in Cappadocia, a boutique hotel that exceeds the expectations of the most sophisticated international travellers.
Argos in Cappadocia is one of Cappadocia's most important transformation projects, a boutique hotel that exceeds the expectations of the most sophisticated international travellers.
Considered by many guests to be one of the most romantic experiences in the world, it features 51 suites that combine modernity and luxury, including fireplaces and private pools set in carefully restored historic tunnels and caves. The property, which used to be a former mansion and monastery, has gardens and terraces from which you can enjoy panoramic views of the Uçhisar Fortress, the Valley of Doves and the majestic Mount Erciyes. Because of the great historical and natural wealth that surrounds it and because of all the comforts and personalised services available, Argos in Cappadocia is a unique proposition for a trip for two. In addition to the famous balloon flight, which is a must for those who visit Cappadocia and a romantic postcard in itself, the Argos team has the possibility to create a series of tailor-made experiences for guests such as a special breakfast for the couple, picnics with typical products, wine tastings from the hotel's cellar, moonlit walks, among others. Staying at Argos in Cappadocia is an experience in which enjoyment and relaxation combine
where enjoyment and relaxation are perfectly combined with a magical natural setting surrounded by history, luxury and comfort.
More information: https://www.argosincappadocia.com/home-page / aic@argosincappadocia.com
Toiny Bay, St Barths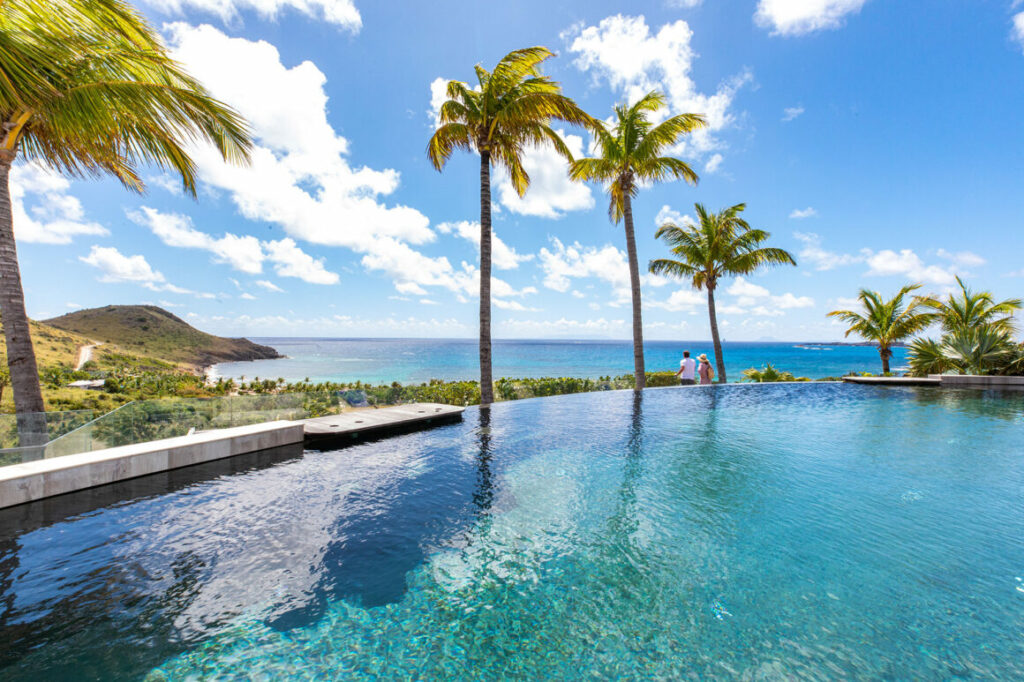 With a majestic view of the Caribbean Sea, on the hillside above Anse de Toiny lies the Hotel Le Toiny. Twenty-two exclusive and independent villas and suites set in an oasis of calm and nature. Each suite offers a private swimming pool, a large terrace and views over the beautiful bay of Toiny. The essence of the hotel is calm and privacy, which is why all the suites have more than 92 m2 of private space including a terrace, large heated swimming pools and magnificent sea views making it the perfect setting for romantic getaways, honeymoons and anniversaries. Its restaurant, Le Toiny, offers a modern gastronomic menu, a simple and refined European-inspired cuisine prepared by its team of talented chefs. In addition, the property has an exclusive Beach Club for lunches and beach days with all the comforts, accessible by private transport from the hotel, which also includes a spa with wellness treatments. Leisure activities are varied and personalised, from massages to water sports, guided tours, photo shoots and private yacht charters. Intimacy, exclusivity and relaxation are the qualities that make a stay at Le Toiny stand out. A different experience, in a destination without crowds and with all the comforts.
More information: https://letoiny.com/ / reservations@letoiny.com
Florence, Italy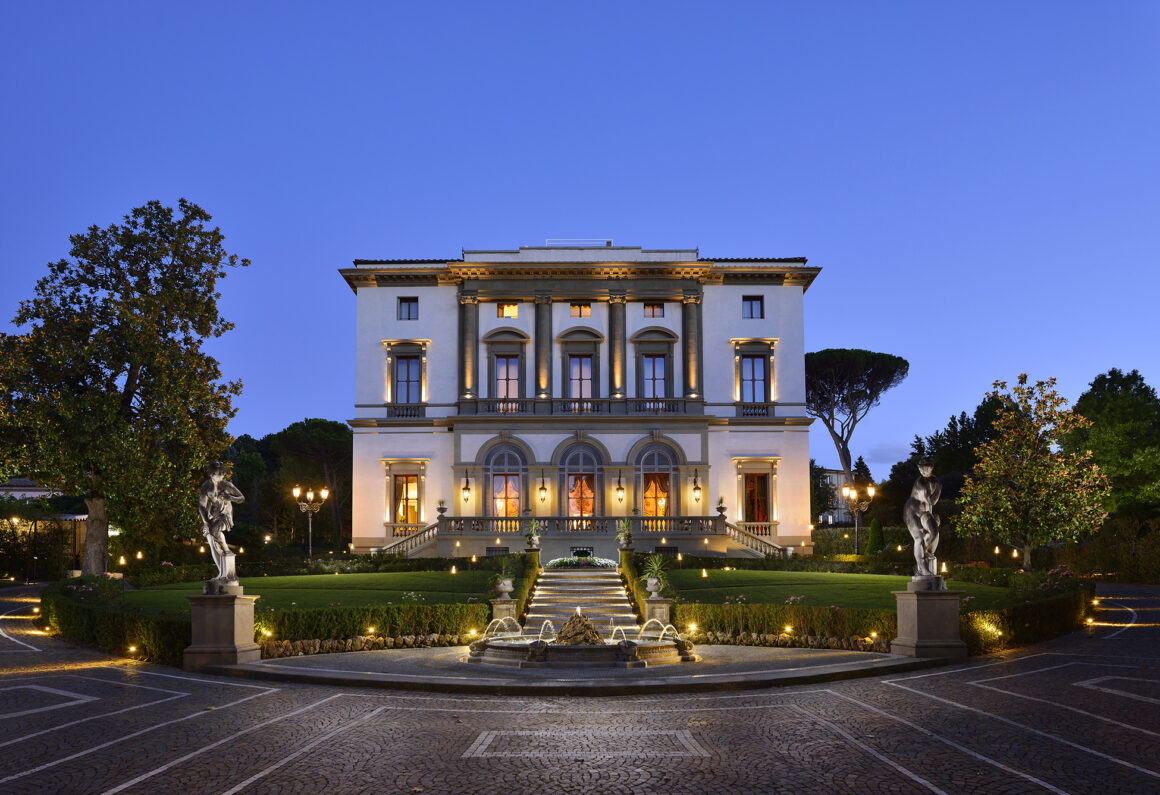 All the splendour and historical beauty of Florence comes to life in this hotel built and restored in 1868 in what was once a mansion overlooking the Boboli Gardens. Villa Cora was inaugurated when Florence was the capital of the Kingdom of Italy and became over the years one of Florence's greatest cultural and cosmopolitan symbols. It earned its reputation after hosting such important figures as Princess Eugenie, wife of Napoleon III and the French musician Claude Debussy, and is considered the most beautiful residence in the Tuscan capital. Villa Cora became a grand hotel in the late 1960s and since 2016 has been a member of The Leading Hotels of the World. All its history is part of the magic of this hotel made up of a main building and other annexes surrounded by sumptuous flower gardens and an outdoor swimming pool. These open spaces, together with a raised terrace, are perfect for hosting romantic dinners or enjoying a cocktail in a unique setting.
Among its outstanding services, the hotel offers a private chauffeur-driven car for the journey to the centre of Florence, two fantastic restaurants, bar, cigar room, and a pool bar by the pool. They offer various activities for two, such as wine and oil tastings and cooking classes.
To enhance the enjoyment experience, Villa Cora has a spa that includes a couple's massage room, where guests can also enjoy a sauna, swimming pool, a hammam and their selected wellness treatments.
More information: http://www.villacora.it/es/index.php / info@villacora.it
Virgin Islands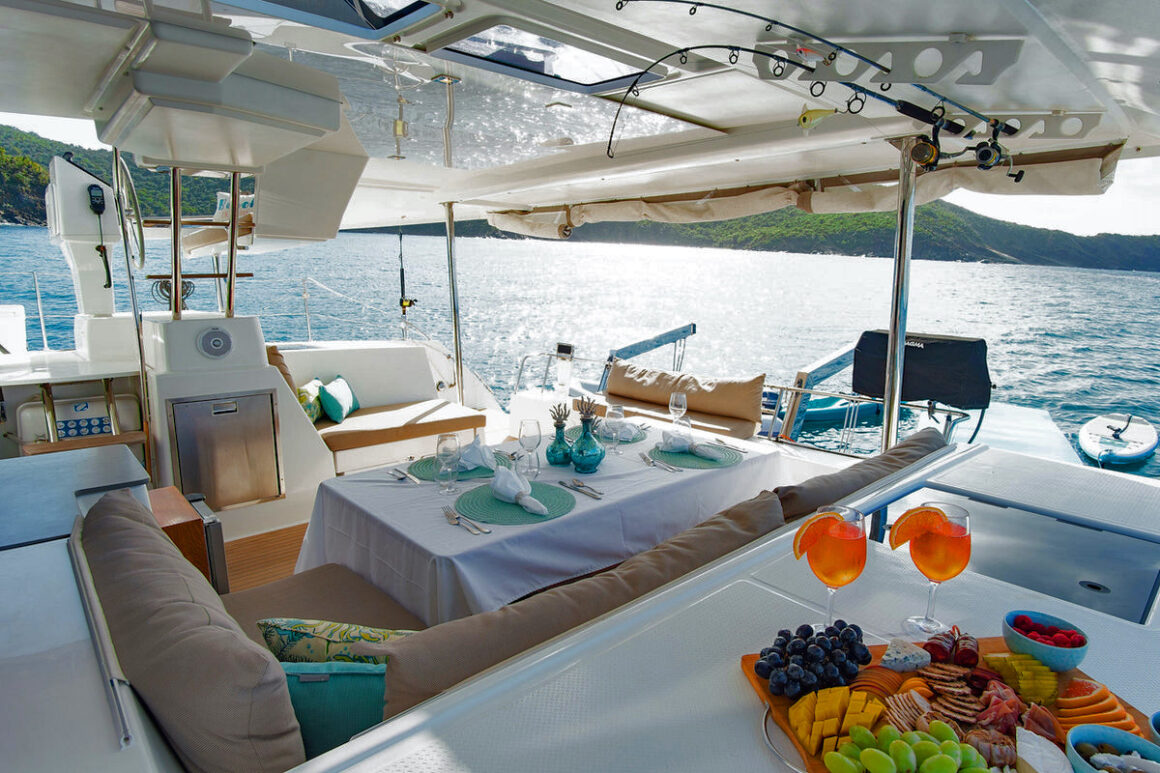 The U.S. Virgin Islands are an undiscovered Caribbean paradise with some of the most beautiful beaches in the world. The ideal place for couples looking for an uncrowded destination where they can enjoy the sea, activities connecting with The US Virgin Islands are an undiscovered Caribbean paradise with some of the most beautiful beaches in the world. The ideal place for couples looking for an uncrowded destination where they can enjoy the sea, nature activities (without compromising on comfort) and deep relaxation. To make this possible, the firm &Beyond Yacht Charters, created by two lovers of the Caribbean and the oceans, offers the possibility of enjoying a stay on private crewed yachts with all-inclusive service and totally personalised according to the preferences of the guests: touring paradisiacal beaches while enjoying gourmet cuisine adapted to their tastes, doing water sports in secluded landscapes, sharing yoga classes or sunset walks? With the proposal of &Beyond Yacht Charters and the dedication of its entire team it is possible to be inspired to create a different and totally tailor-made trip for the couple. Their crews are specially dedicated to provide services and experiences based on the tastes of the couple. Their great differential is professionalism combined with the gift of being hosts. And although the Virgin Islands are a highly recommended destination to discover aboard a private yacht, there is also a special proposal for those who prefer to combine a stay on land and at sea. Through the "Stay and Sail" programme, &Beyond Yacht Charters & Lovango Resort, hotel and beach club, offer their guests the possibility to enjoy a stay combining both experiences with all the comforts.
More information: https://andbeyondyachtcharters.com/ / contactus@andbeyondyachtcharters.com
Placencia, Belize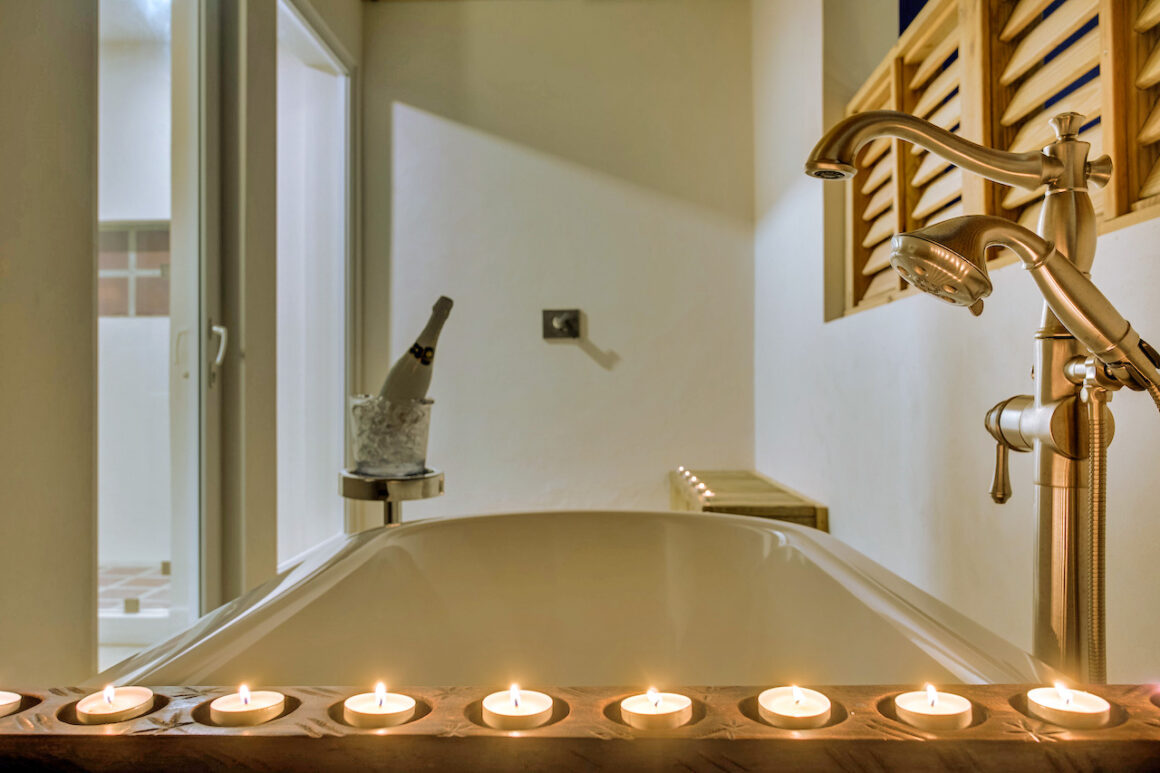 Itz ́ana is one of Belize's newest hotels. It is located on the Placencia peninsula in the southeast of the country.
On a palm-fringed white sand beach, Itz'ana Resort is a slice of Belizean paradise and a gateway to adventure and relaxation. All rooms and villas at Itz'ana Resort have privacy as a priority, with wrap-around terraces, spacious interiors and a multitude of luxurious amenities. The one-bedroom beachfront villa with private pool is the ideal retreat for couples.
The property features two restaurants Limilia and Biblio with culinary experiences that transcend the Caribbean. From elegant seasonal dining to masterfully crafted cocktails, their spaces are designed to satisfy and inspire every palate. And when it comes to romantic activities, Itz'ana launched the "we belong together" programme dedicated to those celebrating love, honeymoon, anniversary or just a romantic getaway. The programme includes 4 nights at the Beach Front loft, breakfast, sparkling wine on arrival, sunset sail, picnic for two and private romantic dinner. Includes transfer from Placencia airport and flight from Belize City.
More information: reservations@itzanabelize.com / https://www.itzanabelize.com/