Considering taking a yacht charter vacation for your next couples retreat? A yacht charter for couples is an amazing option to refresh and reconnect – whether you're going as a twosome, or as a group of couples. Here are some answers to frequently asked questions we receive, specific to chartering as a couple. And if there's anything we missed that you'd still like to know, please don't hesitate to reach out to our yacht consultant, Liza, directly – she's always happy to help!
FAQs + Answers regarding taking a yacht charter as a couple:
Are there crewed yachts that can accommodate only two people?
There sure are! While we have many large yachts in our fleet that are geared towards families and groups, we also have smaller yachts that are the perfect set-up for a couple to enjoy on their own. Check out the yacht BelieveN. Also, keep in mind that any yacht can be tailored to a trip for two. So if you see a larger boat in our fleet that you'd love to experience, go for it. There's no minimum when it comes to guests.
Will it be awkward to be just two of us with the crew?
Not at all. Our crews are often couples themselves, and are hospitality professionals at heart. They are well-trained and naturally intuitive to give you as much or as little space as you like. We hire incredibly interesting, unique people to crew our yachts to ensure our guests have an amazing time with those they're spending time with on their vacation. In fact, most of our guests end up keeping in touch with their crew for years to come as friends.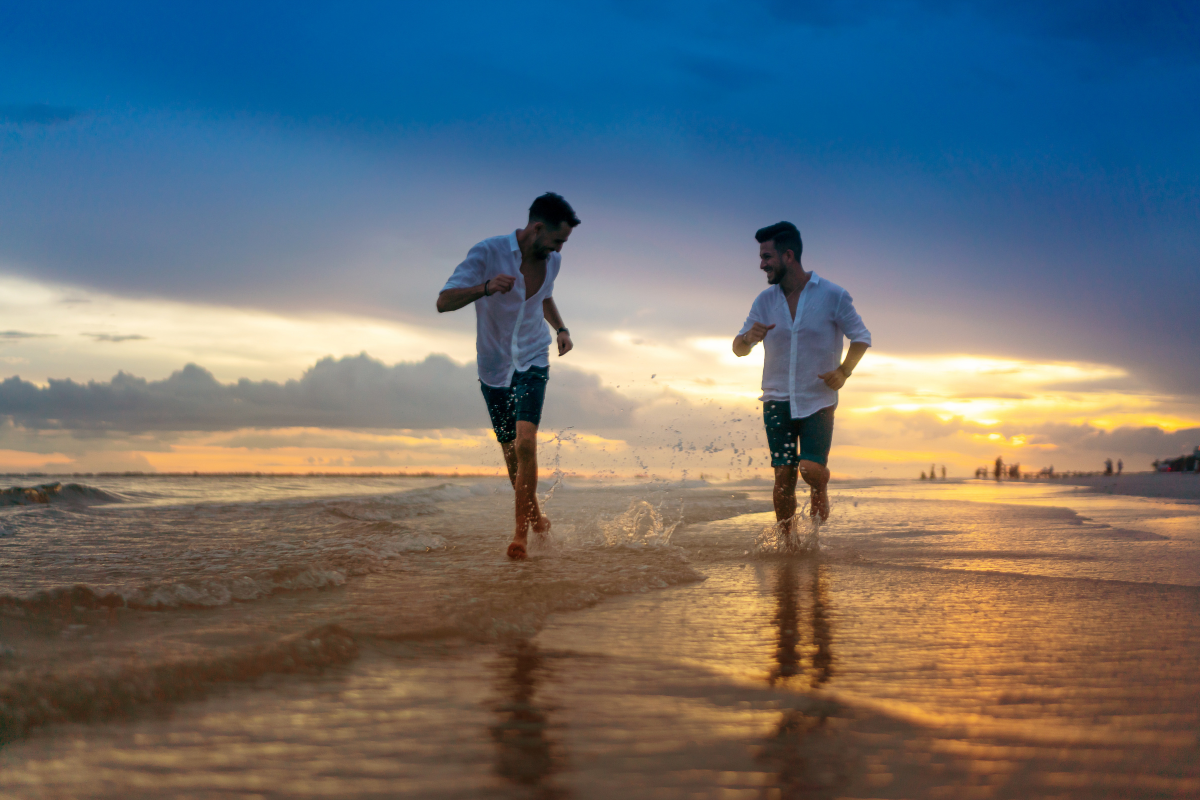 Can we use our yacht charter as an opportunity to learn something together as a couple?
Absolutely! Our crews are multi-talented and possess a variety of certifications and specialties. Let your yacht consultant know at the time of booking what it is you're hoping to learn – scuba diving, paddle boarding, lobster catching + cooking, etc. – and we will do our best to match you with the crew + yacht to help you do so.
How can we celebrate a special occasion onboard?
Let us know in advance what it is you're celebrating – engagement, anniversary, or other major milestone – and we will prepare a plan with you to make this a memorable holiday at sea.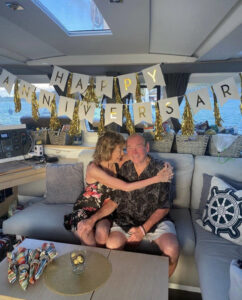 Taking a luxury yacht charter is the ultimate escape for two. Start planing your trip with our yacht consultant today.