Are you someone who has yet to experience yacht charter vacations firsthand? If so, there may be many aspects of the experience that you have questions about. To help you feel prepared, we compiled a short outline for you below. This way, you can focus more on being excited for your vacation. If you're still wondering about something in particular after you've finished reading this, feel free to reach out directly to our yacht consultant, Liza. She'll be happy to assist you!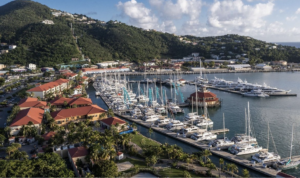 What to Expect BEFORE yacht charter vacations
Once you've booked your yacht charter, we will reach out to you to gather your group's preferences. This is everything from what you do and don't eat, what you like to drink, and what activities you enjoy. This information will then be passed along to your yacht's crew so that they can prepare a meal plan for your charter and compile a loose itinerary.
Your crew will arrange a call with you to introduce themselves, become acquainted and discuss your vacation and answer any questions you may have.
Our team will also provide you with detailed information that will assist you with your travel plans, help guide you in what to pack, and answer any pre-arrival questions you have.
What to Expect DURING your charter
Once you arrive into the STT airport and take the pre-arranged short ride to our home base at the Yacht Haven Grande Marina, your luxury yacht charter officially begins. You'll be welcomed onto your yacht by the crew with drinks and snacks (or a meal, depending on the time of day). Your Captain will share a general itinerary for your trip, though changes can be made throughout based on your preferences (time + weather depending).
You'll then set off and head to your first stop. Each day, you will spend in a new location, spending each night in a different anchorage. Your daily activities will be based on your location and your group's preferences – anything from hiking, water sports, relaxing on the boat, floating in the sea, beach bar hopping, and more. All of your drinks, snacks, and meals each day are included.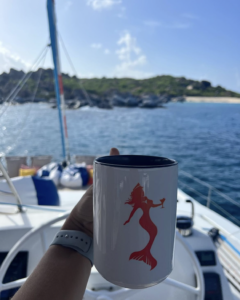 What to Expect AFTER your vacation
After arriving back to the marina in St. Thomas, most guests will exchange contact information with the crew to share photos and keep in touch post-charter. You'll tip your crew 15-20% of the charter rate depending on the service received and say your goodbyes.
You can grab food and drinks, or shop in the Yacht Haven Grande Marina. Then, you will head to the airport for your flight. Once home, many of our guests often like to secure the same week the following year. Most guests often with the same crew, too, if possible. You know what they say – once you take a luxury yacht charter, you'll never want to vacation elsewhere again!