We're nearly one month away from one of the best boat shows in the US, and our team is getting ready to be first time exhibitors at this annual event. The question is: Will you be there too? Whether you're a seasoned sailor or a first time boat buyer, The United States Sailboat Show is not to be missed!
About the Event
The United States Sailboat Show will be held in Annapolis, Maryland at the historic City Dock from October 13th – 17th 2022. There will be over a 100 exhibitors featuring specialized products and services to cover all of your boating needs. You can find the full schedule of events and purchase your tickets directly on the event's website.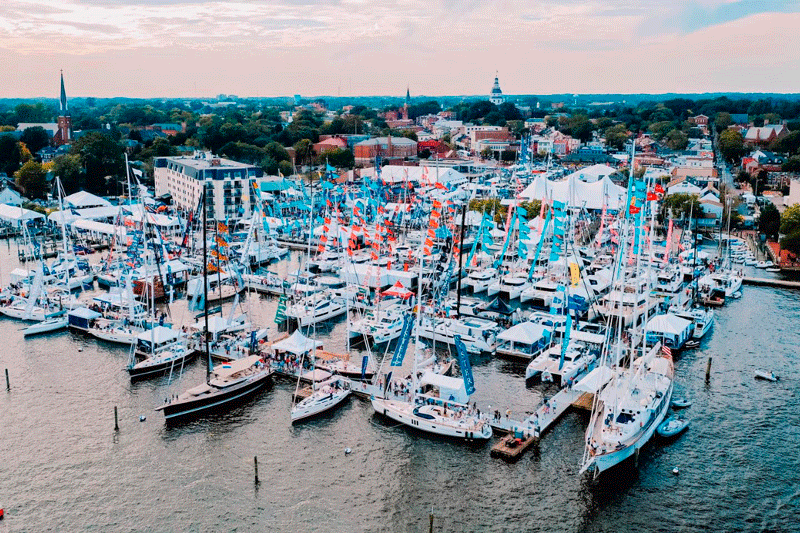 What We'll be Offering at our Booth
We're excited to be sharing a booth with our industry partner, Catamaran Central. Catamaran Central is owned by Wiley Sharpe and his wife, Laura Jagielski. They specialize in connecting prospective yacht owners with both new and pre-owned catamarans, all luxuriously built to accommodate commercial chartering.
If you're considering purchasing a yacht of your own as an investment, our booth will be there to serve you from start to finish. The Catamaran Central team can match you with a boat that will be a perfect fit to your needs and budget. Our And Beyond Yacht Charters team is on hand to then answer any of your questions in regards to placing your new (or used) yacht into a commercial charter program as an investment.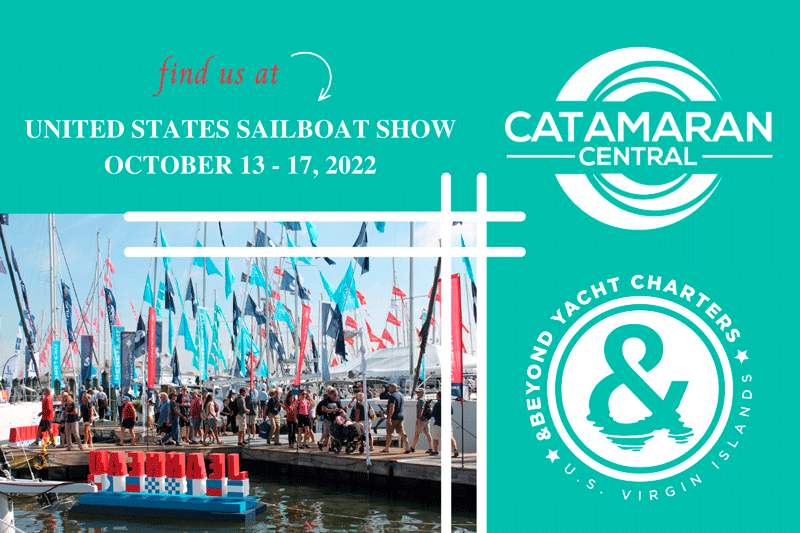 Consider our shared booth to be your all-in-one source for boat purchasing, yacht management, yacht charter services, and boat re-selling. 
Where to Find Us
We will be located at Tent DO 5 each day of the event beginning at 10am. You can find a link to the full list of exhibitors here. 
If you're planning to attend the show, please do stop by and say hello. We love meeting anyone and everyone who is passionate about the yachting industry, and these in-person events are a fantastic opportunity to connect beyond the screen. We hope to see you there!