When it comes to family vacations, sometimes it can be hard to know how to go about choosing something that will please everyone. An adventure yacht charter is the solution you're looking for! Here's why an adventure yacht charter is the perfect family vacation:
1.All of the adventure planning is off your plate. You only need to show up. Simply tell us what appeals to you and your family – hiking, snorkeling, tubing, etc. – and your crew will personalize an itinerary for each day that's sure to delight everyone. No decisions, no debating, just fun.
2.All adventures have a built-in safety guide – your crew. Our highly trained crews will accompany you and your family on all of your adventures, not only to ensure everyone's safety, but to also share their expertise on the local flora, fauna, history, and culture.
3.There are always alternate options if the chosen adventure doesn't appeal to everyone. Let's say 3 out of 5 members of your family want to go scuba diving, but 2 aren't certified. Your captain can choose a dive spot that also has amazing snorkeling, so those 2 family members can float on rafts or snorkel nearby while the others go diving.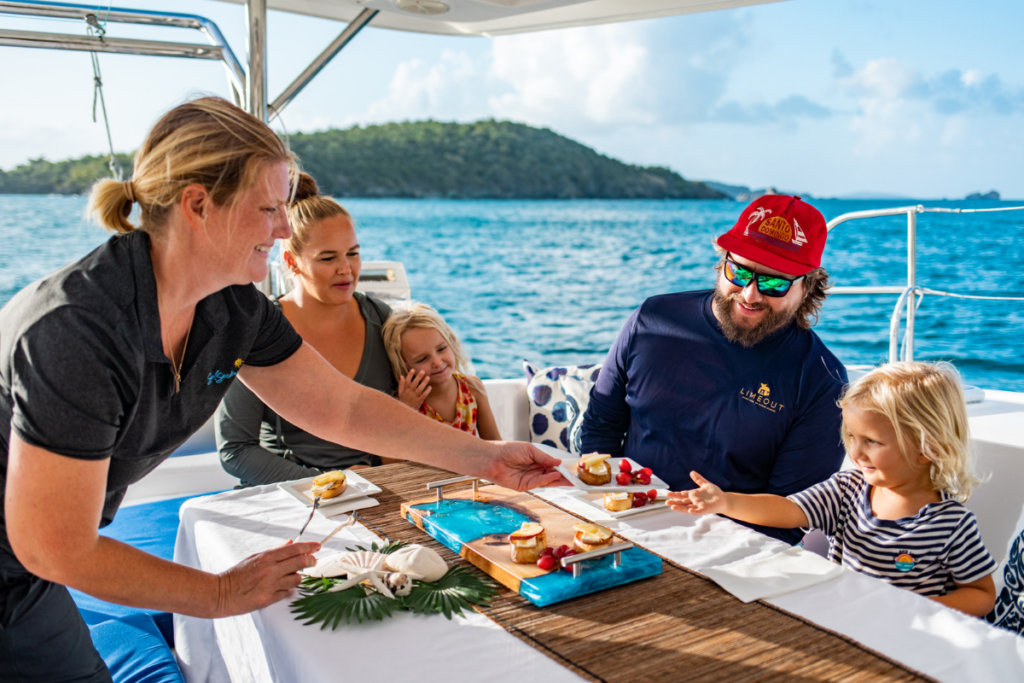 4.There is zero cooking or post-adventure clean-up required. Chartering a yacht with a full service crew means that when you're done adventuring for the day, you get to just relax. Your crew will take care of everything from sandy shoes to bringing you a sunset cocktail while the chef prepares dinner for your family.
5.You've got picture-takers at the ready to help capture the memories you're making. With a fully crewed yacht, there's always someone on hand to take the camera and snap the adventure-in-progress, so you can enjoy remembering it for decades to come (and no one is left out of the pictures!).
6.Paradise is a destination that makes everyone happy. The Virgin Islands are stunning, both above and below the water. White sand, sunshine, and warm, clear seas delight visitors of all ages.
We look forward to taking you and your family on your next big adventure!