Are you wanting to plan a BVI yacht charter vacation but aren't sure if you should select a yacht that leaves from the USVI or BVI? There are several different yacht charter vacation options to choose from and while it may seem like it makes sense to start a British Virgin Islands charter IN the BVI, here's why we believe it's actually in your best interest to start your charter in the USVI.
When selecting where we'd set-up the home base for our yacht management and charter business, we chose Yacht Haven Grande in St. Thomas of the US Virgin Islands for many practical reasons such as:
There are so many more flight options coming in and out of STT (the St. Thomas airport) for our guests traveling from around the world. Not only is it more convenient and reliable to fly in and out of the USVI, but it's also much cheaper than flying in and out of the BVI.
When your charter leaves from the USVI, getting to your yacht is far less complicated. There's no need to ferry to the BVI and then take a taxi to your yacht's marina. In the USVI, you are on your yacht within 15 minutes of leaving the airport. This takes the stress out of having to rush to meet your ferry on time (especially if your flight happens to be delayed, forcing you to then have to find accommodations for the night elsewhere).
The provisioning options on St. Thomas are more consistently diverse and abundant than the food available to stock a yacht in the BVI. For our guests with special dietary needs, preferences, or requests, it's far simpler to meet those needs in the USVI.
When you begin your charter in the USVI, the BVI Customs & Immigration process is handled for you. Your captain will take care of all of the paperwork and physically go in for you when the time comes, all while you relax onboard with cocktails and appetizers. No waiting in lines for you!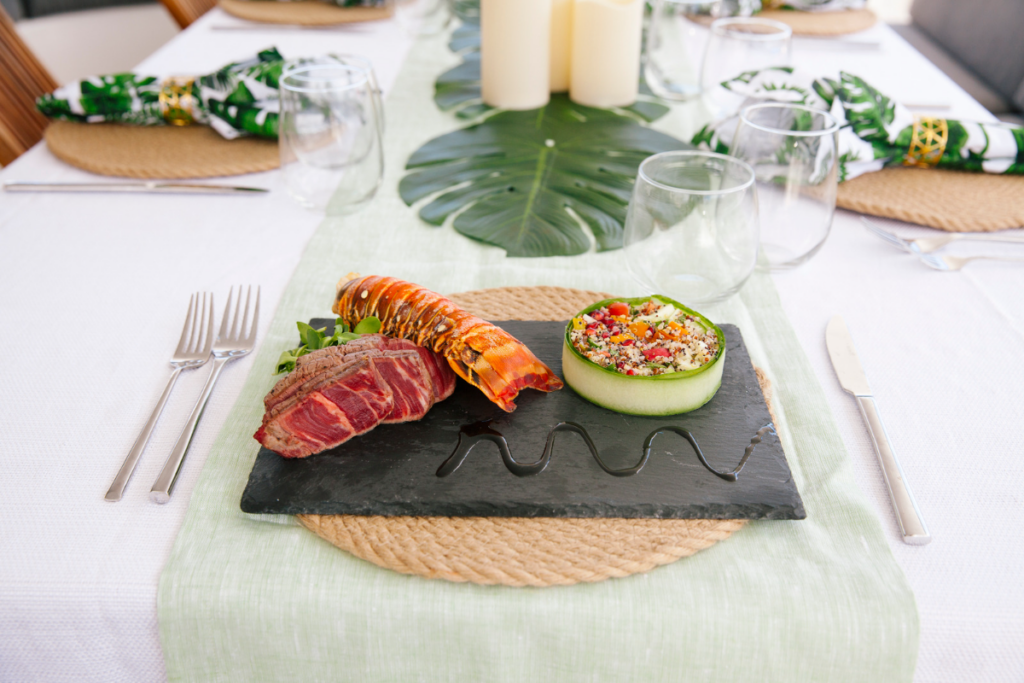 Keeping our luxury yachts maintained to our exacting standards is accomplishable in the USVI, where we have access to all of the yacht parts and services we require.

The British Virgin Islands are easily accessible, and we love being able to give our guests a taste of the USVI at the start and end of their BVI yacht charters, too. Most BVI yacht charters never enter USVI waters. 
For all of these reasons, we believe it's the smartest choice for guests seeking a BVI yacht charter to actually select a yacht charter vacation that starts and ends in the USVI. Your travel experience will likely not only be smoother and more affordable, it will also be a more well-rounded holiday in the Virgin Islands archipelago.