When researching yacht charter vacations, you will come across many varying options. One key differential that you may have noticed is that some are labeled as "luxury yacht charters," and some are not. So, what makes a yacht charter a luxury yacht charter, you ask?
While the term "luxury" isn't held to specific industry-wide standards, all of the yacht charters that we provide are, indeed, truly luxury yacht charters. Here's what that means for you, as our guest:
No request is too small. We're here to ensure your vacation seamlessly exceeds your expectations. If you've got special requests, dietary needs, or are celebrating an exciting milestone or occasion, please let us know and we will do our utmost to accommodate you.
Exceptional service, from your initial booking to your departure. Our yacht management team and seasoned yacht crews are all industry professionals committed to top tier hospitality that is always personalized and attentive, and never overbearing.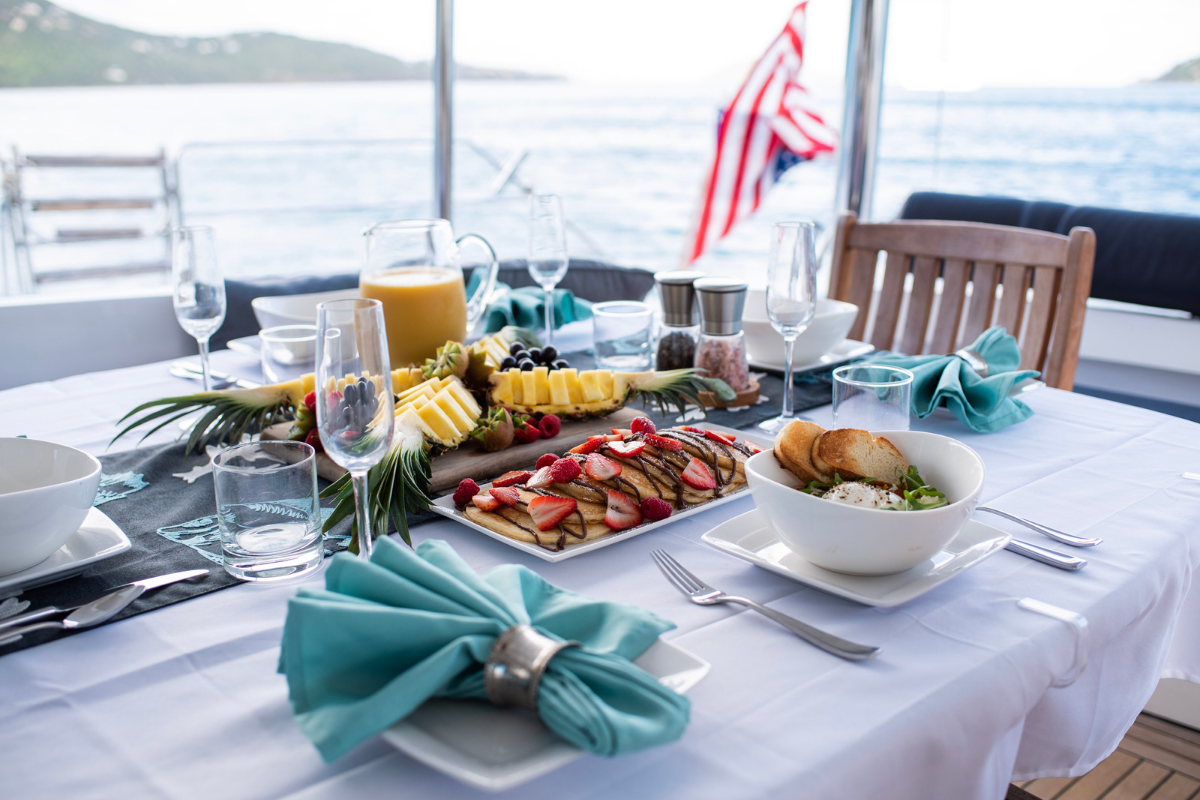 Fine food & cocktails, all included. Our yacht chefs are trained in exemplary culinary techniques and mixology, and we provision each yacht charter with only the freshest ingredients. You will be amazed at the incredible meals that our talented crews create at sea.
All. The. Amenities. Our yachts are equipped with everything you need for the ultimate getaway including the latest and greatest water sports gear, as well as many eco conscious touches.
Impeccably maintained yachts. All of the yachts in our fleet are extremely well managed to provide you a safe, relaxing, and comfortable stay.
Experiential Vacationing. Yachting with us is an immersive experience into this incredible destination. Explore the wonders of paradise with those most passionate about sharing it. Prepare to be transported.
We invite you to come experience the difference of a luxury yacht charter firsthand. Though full warning: once you go luxury, you'll never go back.