Are you planning an upcoming vacation to the Virgin Islands?
We hear from many guests that they feel torn when doing their research on where to stay. On one hand, they love the idea of taking their holiday to sea – exploring the islands by yacht and waking up in a new bay each day. But they also feel drawn to the land-based resort experience – a beach and pool just steps from their room and a restaurant to pop into whenever they like.
The USVI Vacation Dilemma: Solved
Typically, planning a vacation that includes both options – time staying at sea and time staying on land – hasn't been easy (or even feasible) when it comes to length of stay and logistics. That is, until now.
We've got good news: you can now do both! And we'll help make it simple and easy to plan.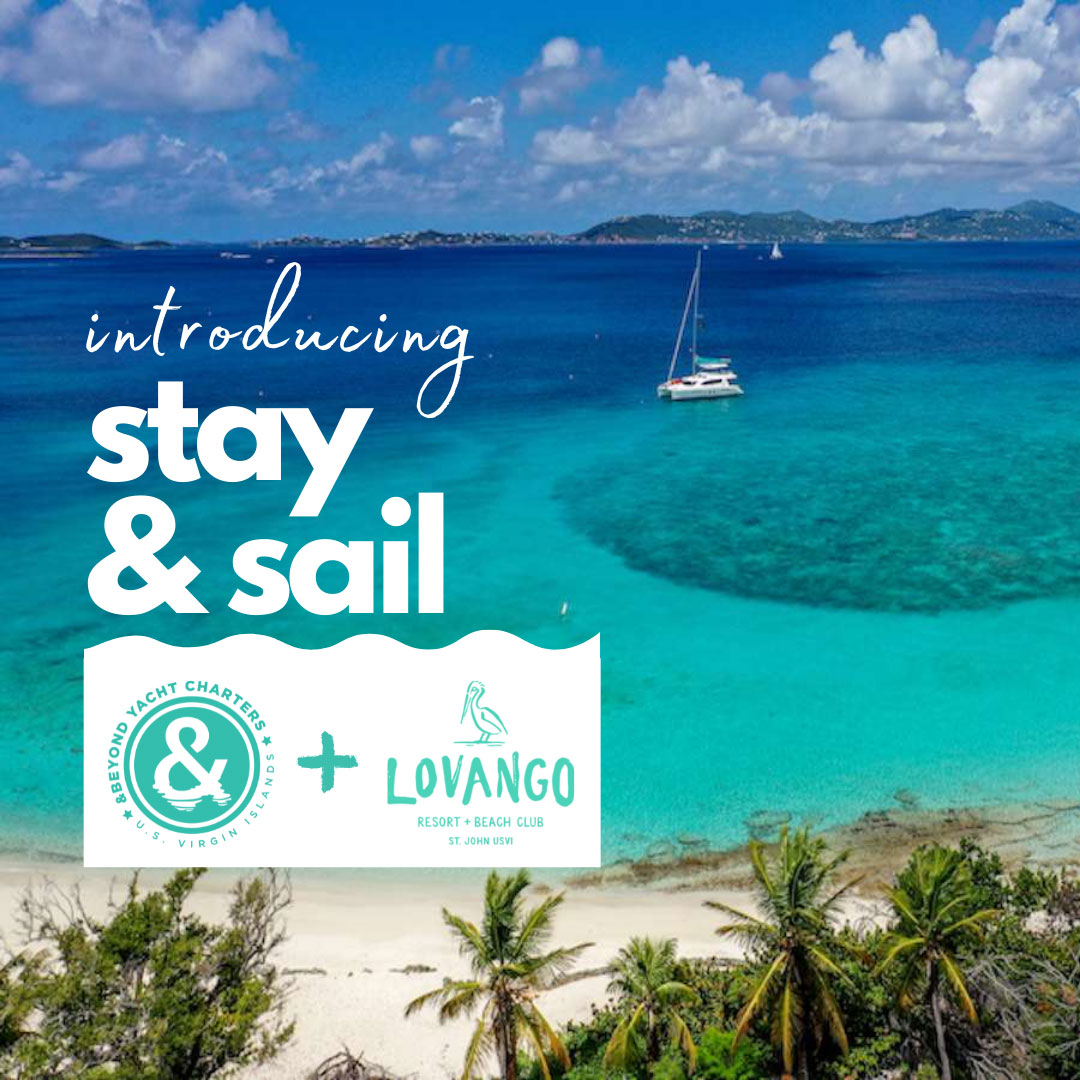 &Beyond Yacht Charters has partnered with the private island resort, Lovango Beach Club, to bring travelers an exclusive new vacation concept called Stay & Sail.
Stay & Sail: Your Ideal Blend of Yachting + Beach Club-bing
The Stay & Sail Vacation Package gives travelers the best of both worlds. We work with you to customize an itinerary that blends your perfect mix of 3-5 nights on a luxury yacht charter with however many nights of indulgence you desire at the Lovango Resort.
You can view sample itineraries here. 
Lovango Resort's boutique accommodations are unlike anywhere else in the Virgin Islands. Whether you choose to stay in one of their glamping tents, or their luxury treehouses, or their private villa, you'll feel ensconced in the natural, tropical environment while still enjoying all of the upscale amenities of a 5-star resort including shopping, a beach club, and waterfront dining.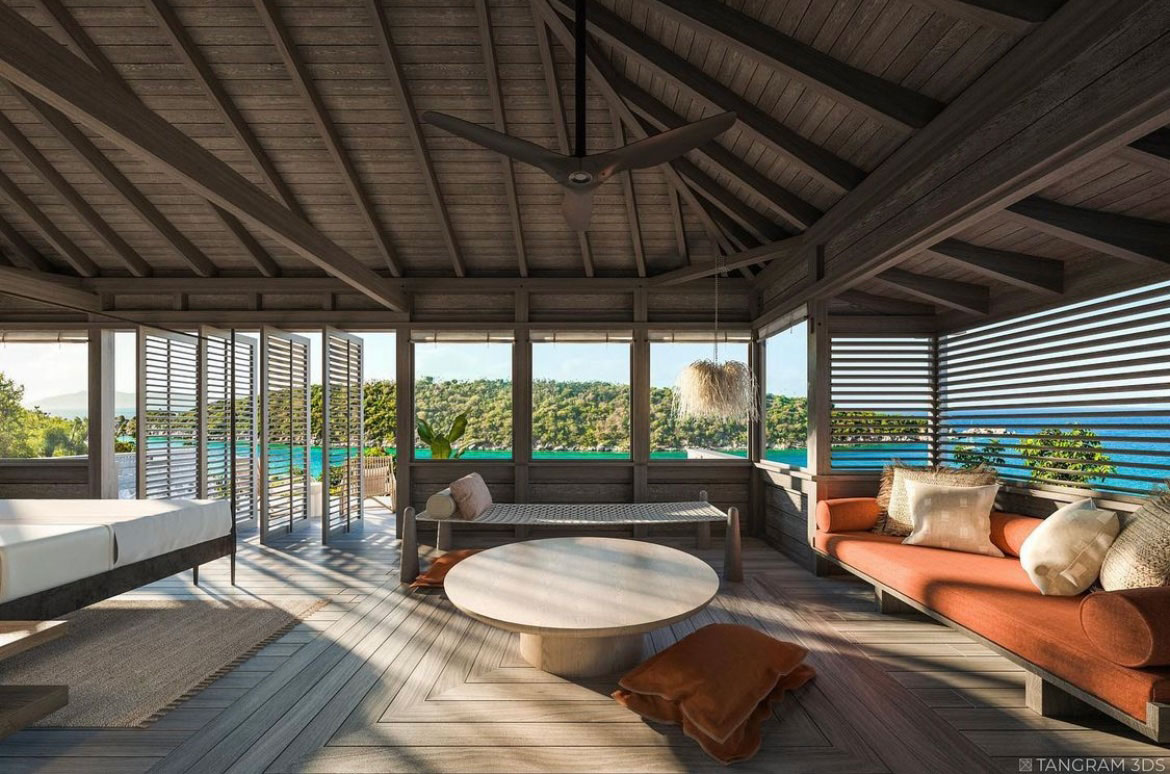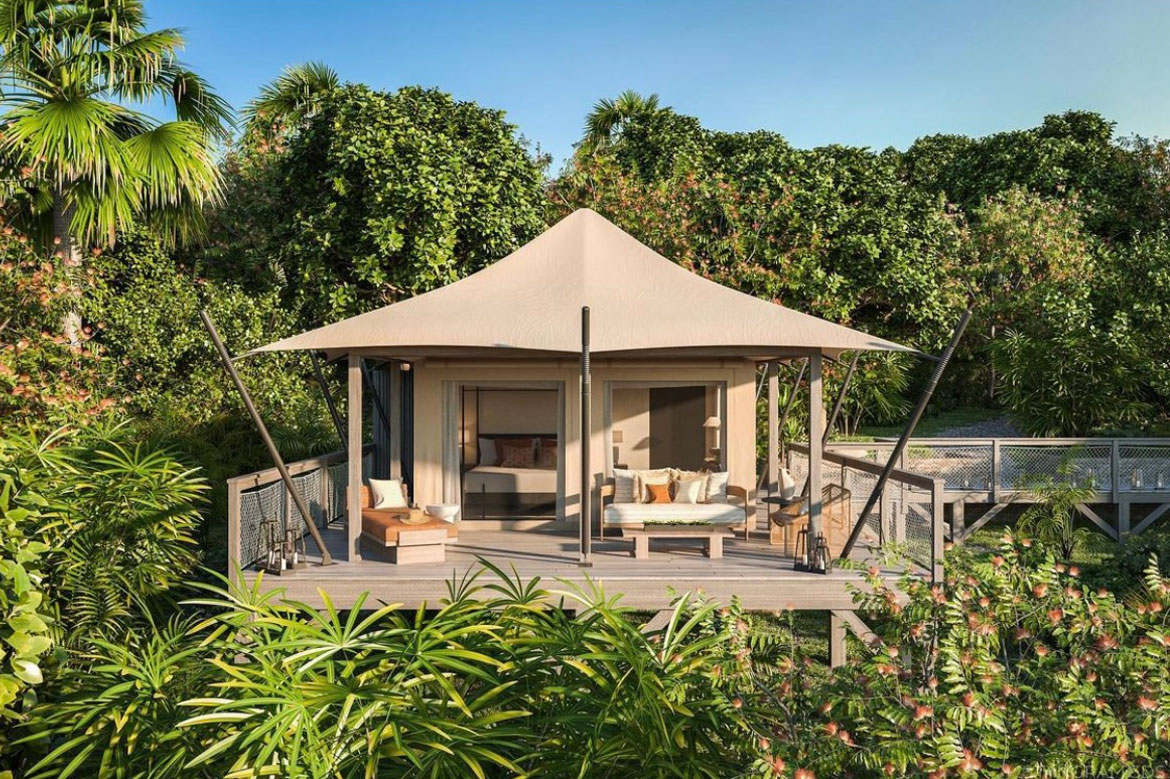 credit: @lovangoresort
Before or after your nights at the resort, depending on your personalized itinerary, you'll board one of our modern, spacious catamarans to explore more of the surrounding islands and cays.  Your all-inclusive yacht charter experience comes with a talented private chef who will cater to your dietary needs and preferences, plenty of yacht toys, and plush accommodations.
Let us help you plan your ideal land + sea holiday
Contact our yacht consultant to design the Virgin Islands getaway you've been dreaming of. There's no better way to experience the full magic the VI has to offer than through Stay & Sail. Away we go!