If you're planning a Virgin Islands vacation and are curious about the best times to visit the Virgin Islands on yacht charter, here are a couple of things to consider:
The height of busy season is December – April
This is snowbird season – the Virgin Islands are in high demand amongst those escaping winter. Demand is high, and is often reflected in charter prices.
We consider our "shoulder months" to be May, June, July, and November
The VI are busiest when it's the coldest up north. As it warms up in the Northeast, things in the Virgin Islands slow down a bit. These months are an excellent time to come if you enjoy a more low key vibe. There are less people around, in general, so it's easier to find beaches, snorkel spots, and hiking trails that you can enjoy all to yourself.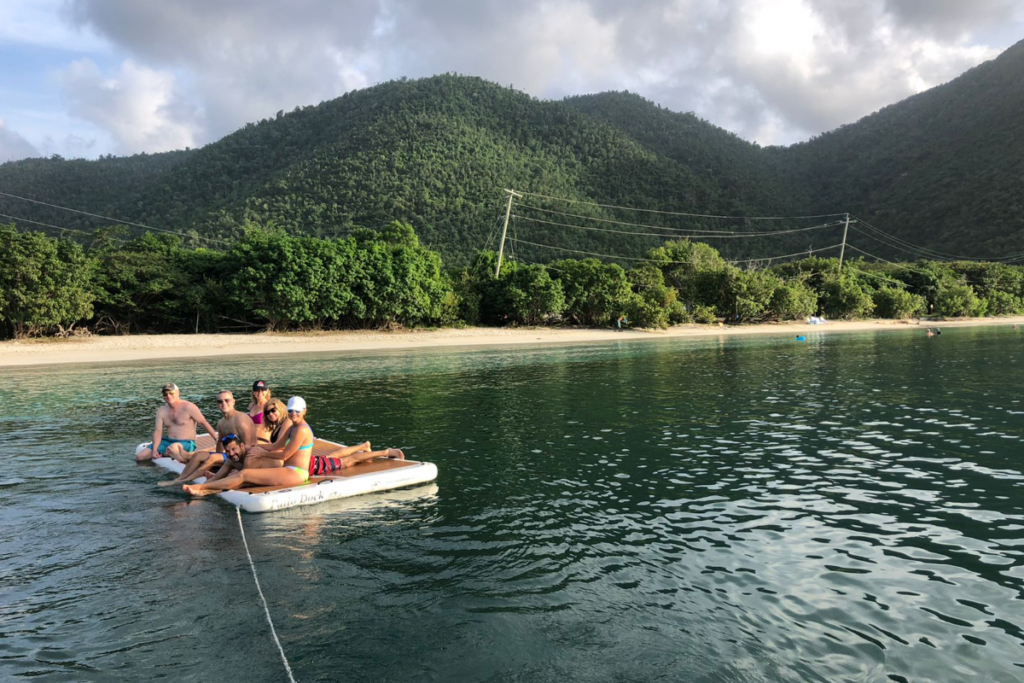 The main "hurricane months" are August, September, and October
These three months are the height of hurricane season and when there's the greatest chance of storms. This means that many island businesses close for their seasonal break. We also do not run charters in the Virgin Islands during these months; the majority of our boats are out of the region for the season.
The busiest weeks of the year are Thanksgiving, Christmas, and New Year's
These three weeks are a time of celebration and fun – and when EVERYONE wants to be in the VI. There is a bustling energy in the air, and you will find that everywhere you visit is far busier than you will ever see it. As a result, this is the most expensive time of the year to charter due to demand.
It's generally always warm & sunny in the Virgin Islands
The good news: the natural beauty and year round tropical weather makes any time a great time to visit the Virgin Islands.