One of the most frequently asked questions we receive is, "What's the difference between the US Virgin Islands vs the British Virgin Islands?" If you've been wondering where you should go on yacht charter – USVI vs BVI – here are a few helpful details to assist you in your vacation planning. 
GENERAL DETAILS
USVI (US Virgin Islands)
Territory of the United States

Does not require a passport to enter for American citizens

Comprised of 3 main islands – St. Thomas, St. John, & St. Croix – along with many smaller islets and cays

Overall size: 133.7 square miles

Current population: approximately 104,000

Currency: USD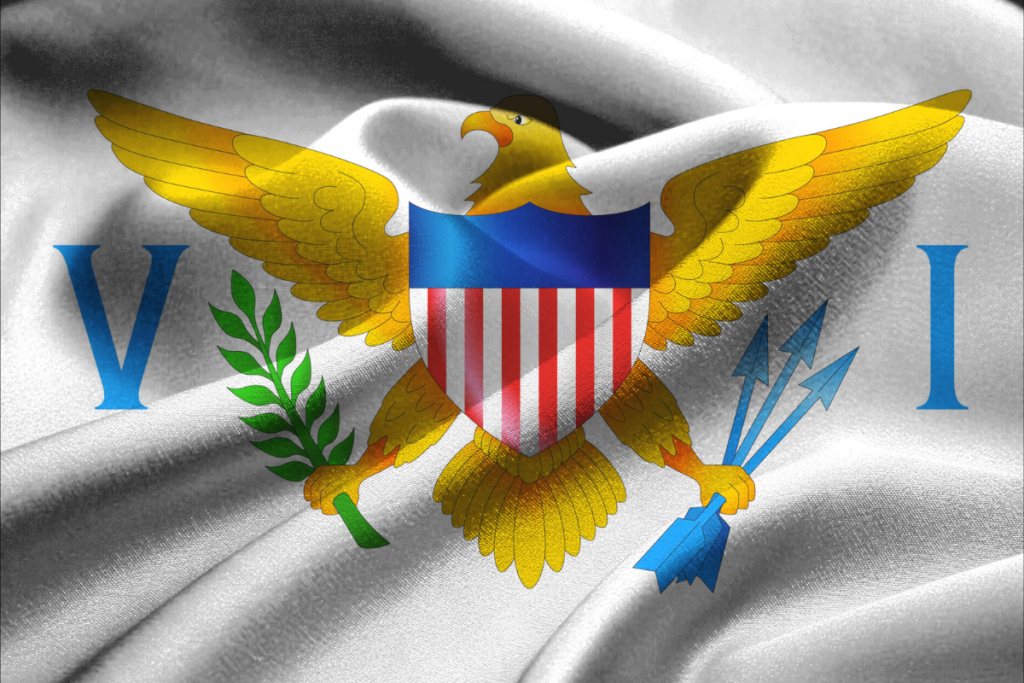 BVI (British Virgin Islands)
A British Overseas Territory

Requires a passport to enter for everyone

Comprised of 4 main islands – Tortola, Jost Van Dyke, Virgin Gorda, & Anegada – along with many smaller islets and cays

Overall size: 59 square miles 

Current population: approximately 30,000

Currency: USD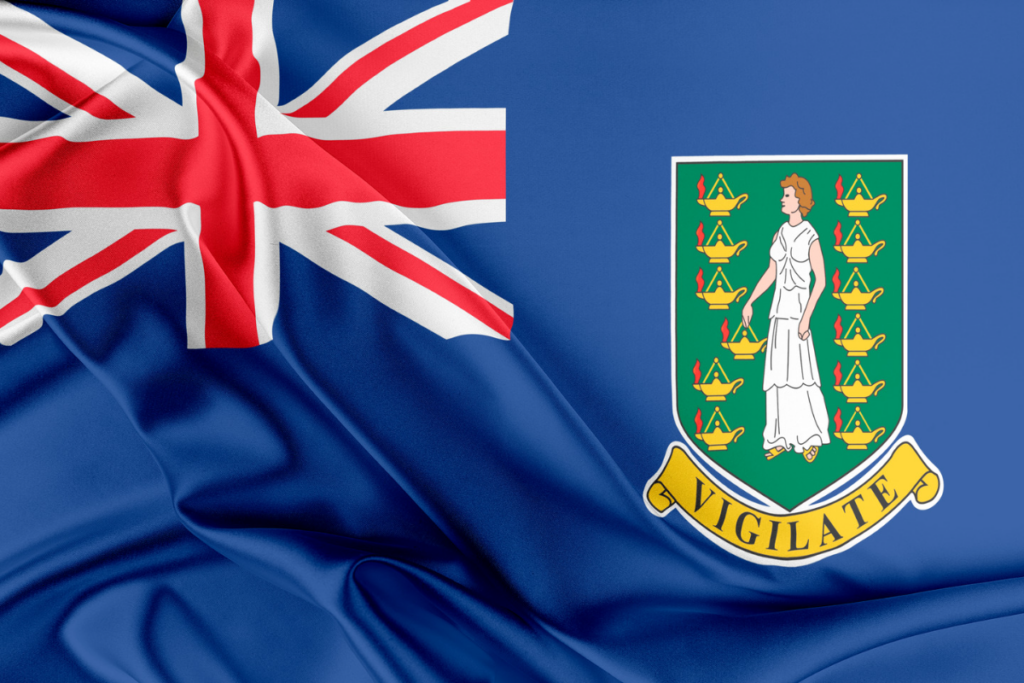 While they are two separate territories, the US Virgin Islands and British Virgin Islands share a lot of similarities. Most of the islands are volcanic in origin, meaning they are rocky and mountainous (excluding Anegada in the BVI, which is the only flat, coral island in the chain). Both territories feature white sand beaches, thriving coral reefs, luscious green hillsides, and calm, Caribbean waters. Both the USVI and BVI are generally laid back and welcoming in spirit. Both territories are known for their tropical rum-based cocktails and international cuisine.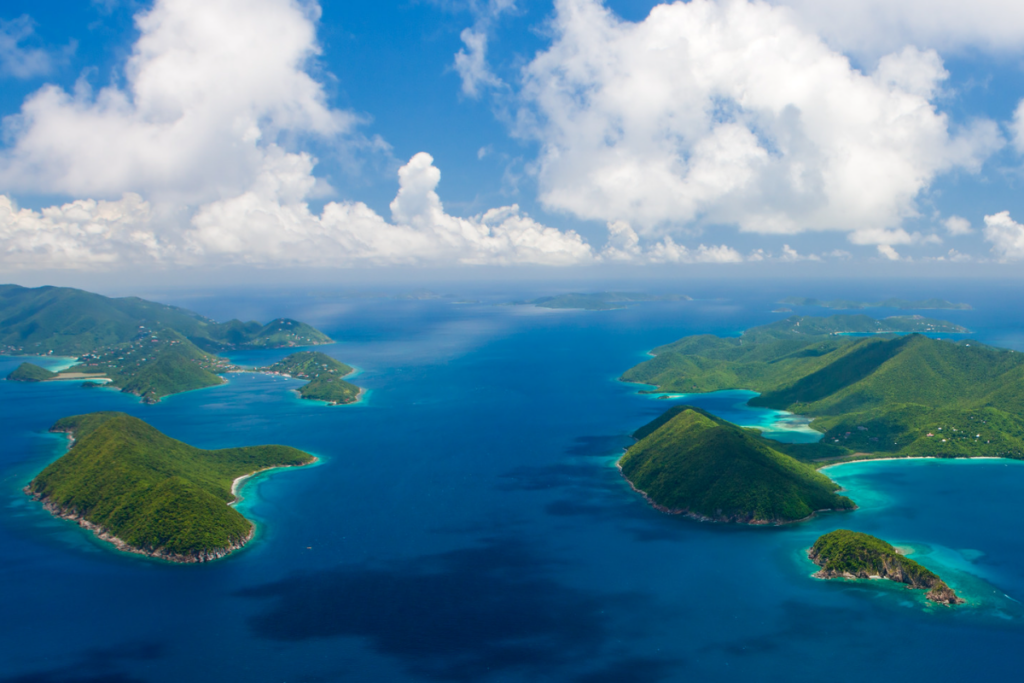 The USVI tends to be easier to fly into, which is why all of our yacht charters begin at our base in Yacht Haven Grande Marina, Charlotte Amalie, St. Thomas. 
Overall, the main difference is that the BVI tends to be a bit quieter than the slightly more commercialized and bustling USVI.
CHOOSING CHARTER STOPS
The good news is that the USVI and BVI are so close to one another, it's completely doable to explore both territories during your yacht charter with us. While the landscapes are similar (they are, in fact, all a part of the same archipelago), each island features unique natural wonders, snorkel spots, beach bars, and other must-see activities. Your crew will help you customize the stops of your yacht charter based on your group's preferences.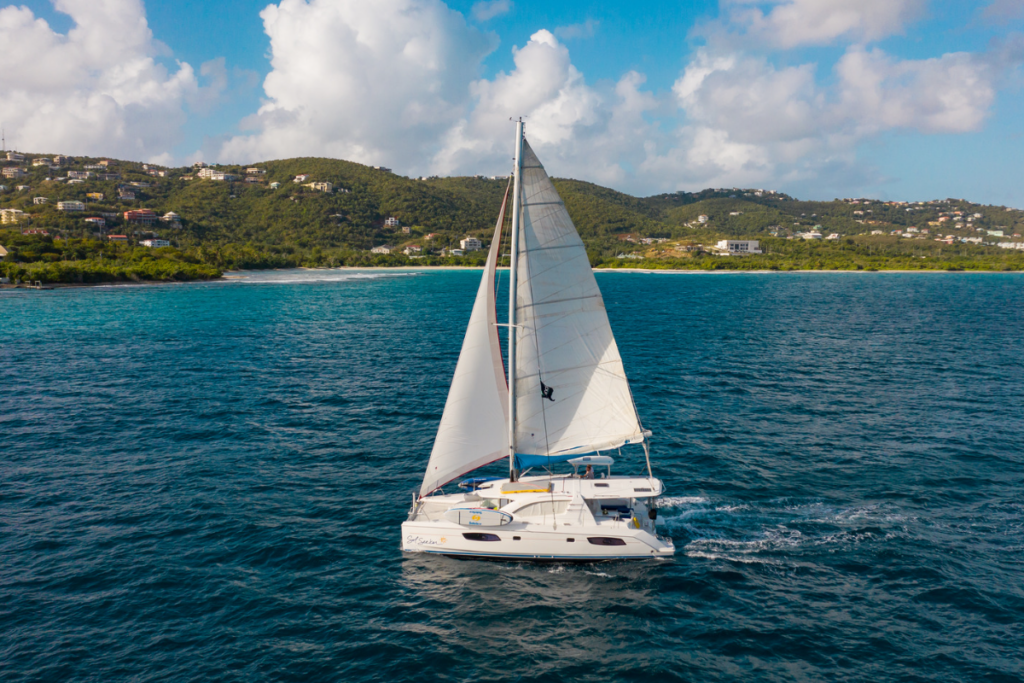 Please note: Some of the islands are a bit further out from the main islands and visiting them is dependent on weather and your charter's itinerary. St. Croix (in the USVI) and Anegada (in the BVI) can both be visited during your yacht charter, but do require advanced planning.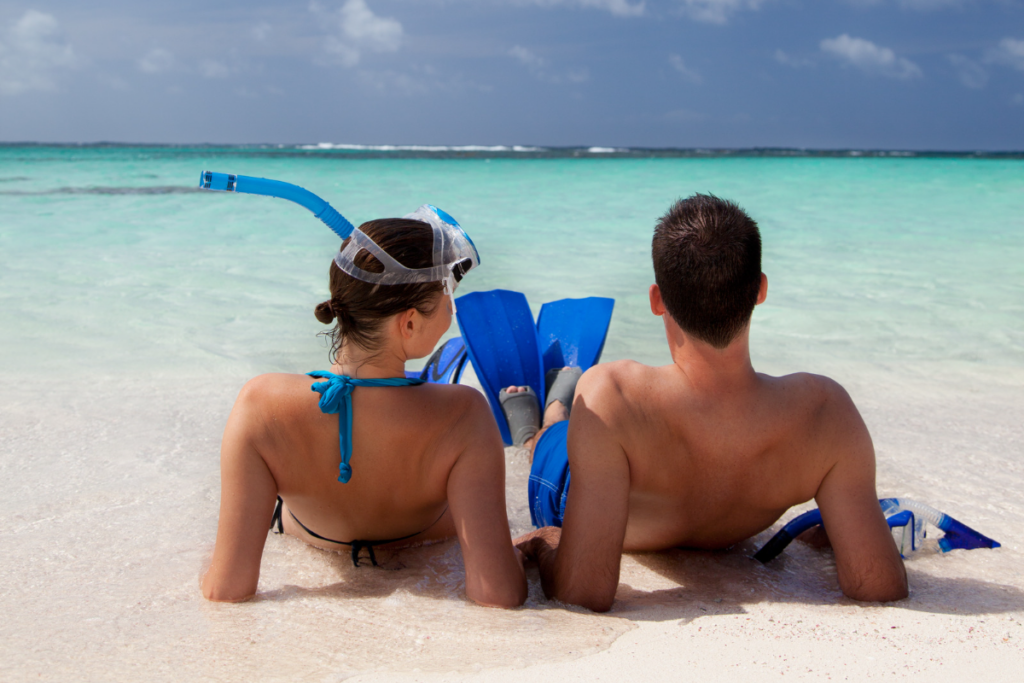 If you have more questions about where to go on your Virgin Islands yacht charter vacation, explore our Destinations page, or reach out to our yacht consultant, Liza, to get recommendations on which islands will be ideal for your group.