A family yacht charter is the perfect vacation for so many reasons. It's one of those rare experiences where everyone is happy – parents, kids, and everyone in between.
With a fully crewed yacht, so many of the responsibilities that make vacations exhausting for parents are in the hands of professionals. And the Virgin Islands make for an irresistible setting, with enough opportunities for play and relaxation that all ages feel like they're truly in paradise.
If you'd like assistance in customizing a yacht charter to suit your family's needs, please don't hesitate to reach out to us directly.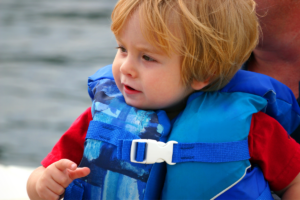 If you're planning a charter vacation with babies or toddlers in your family, there are a few extra things to keep in mind to ensure your time on the yacht is fun, safe, and stress-free.
Here are a few tips for your next family yacht charter with babies and/or toddlers:
Work with our yacht consultant directly. Let Liza know the ages of your children, and she will use her detailed knowledge of our fleet to match you with the best boat and crew for your family.
Provide us with any special needs that your baby/toddler has in advance. We will do our best to source the items when provisioning the boat, or be able to let you know what you'll need to pack to bring with you.
Obtain a proper sized life jacket for your little one and bring it along with you.
When on the yacht, please maintain a watch of your baby/toddler at all times, or bring a nanny along if you'd like extra assistance in childcare. While our yacht crews love children, they are not responsible for watching over them.
We look forward to welcoming you and your family onboard for a vacation experience unlike any other! If you have additional questions about your upcoming trip, we'd be happy to assist you.